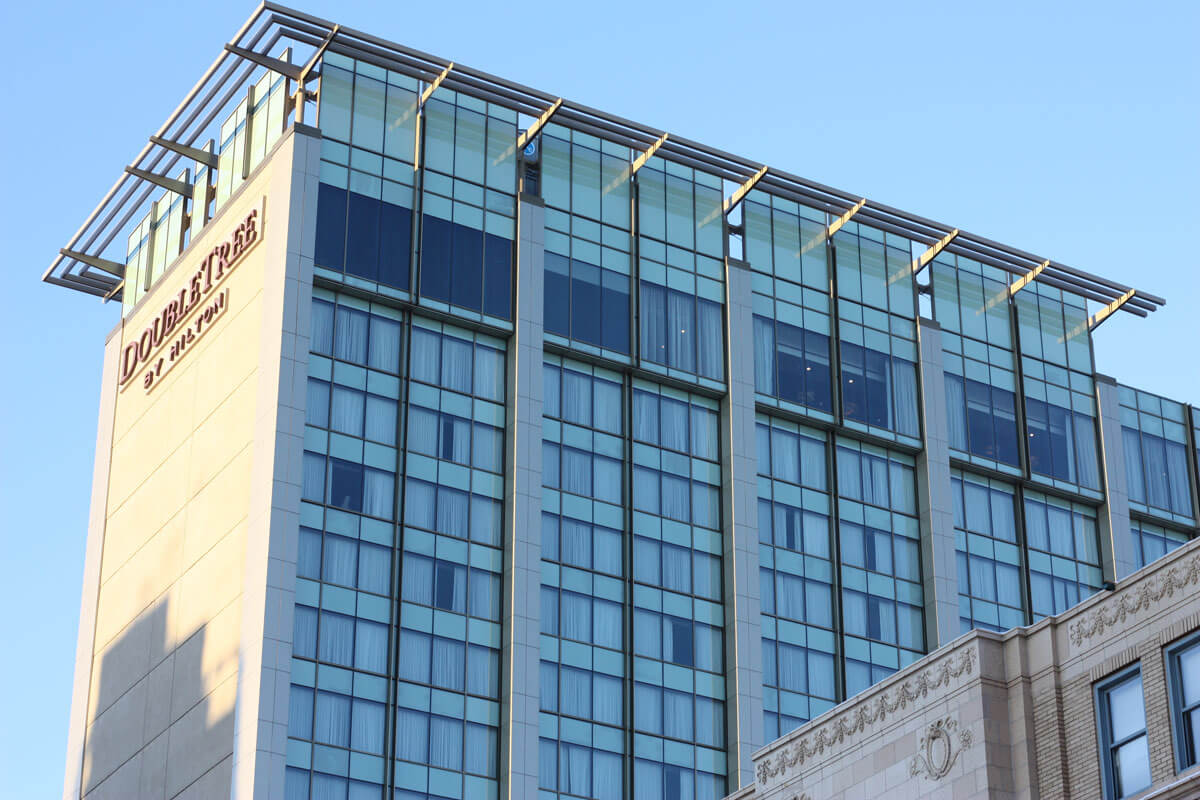 The DoubleTree by Hilton Hotel and Alliant PowerHouse Convention Complex is situated conveniently along First Avenue in Downtown. Whether you're here for business or pleasure, you'll have all of Cedar Rapids in your front yard. Take in panoramic views of the skyline and a bite to eat at 350 First on the 16th floor, or head out for urban adventure mere steps away.
Cedar Rapids has several AirBnB rentals to choose from. These vary in size and location, from entire homes, to urban lofts overlooking the river, to historic apartment buildings and even a rainbow house!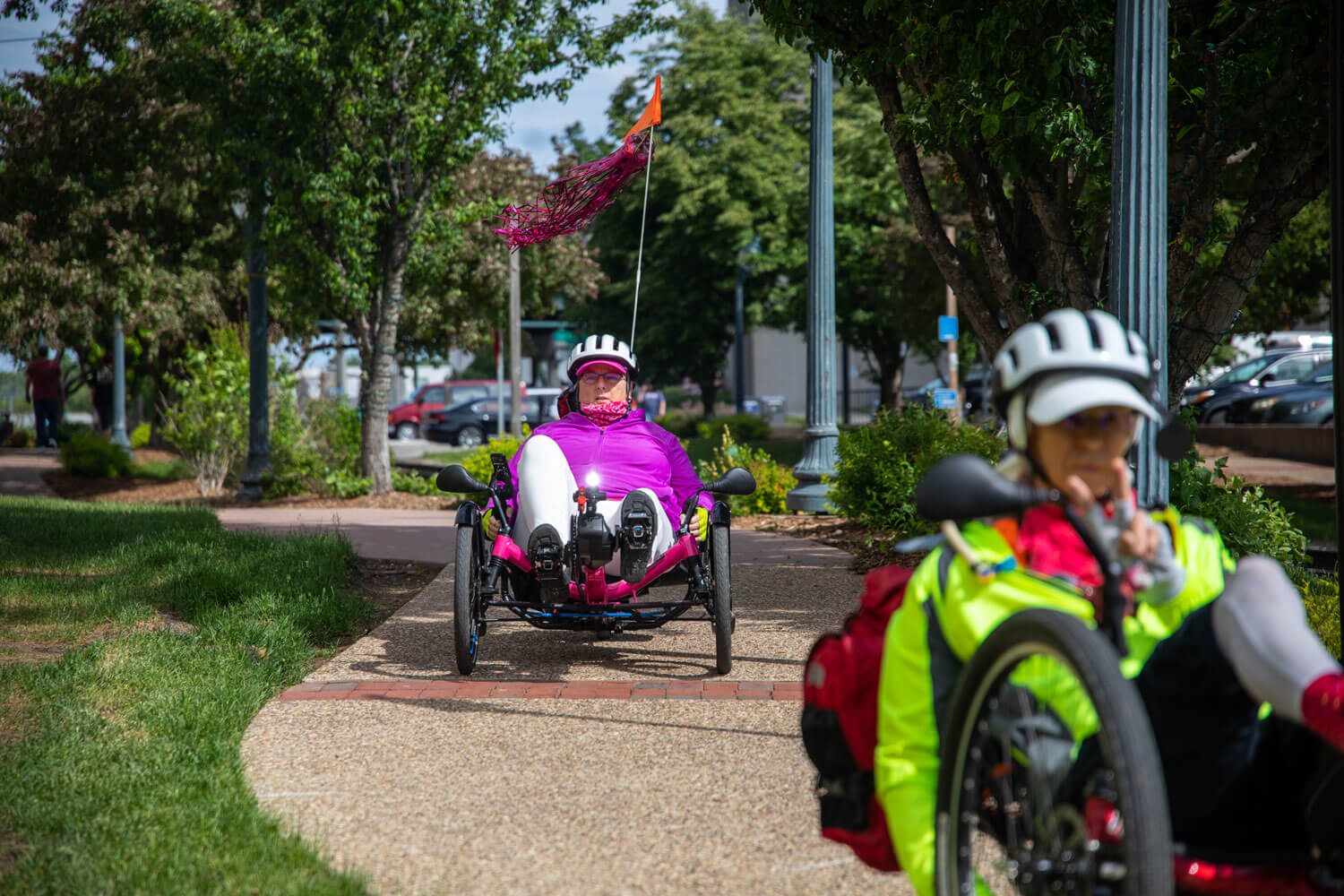 Recreation & Walking Trails
Bike through the heart of downtown on the Cedar Valley Nature Center trail, and while you're in the area, swing by some of our local restaurants and bars for some great food and refreshing drinks!
Park Cedar Rapids offers a variety of off-street parking options to fit the needs of those visiting, living or working downtown.
Off-street public parking current rates are $.75/hr. Select facilities offer your first hour of parking for free (Convention Center Ramp and 5 Seasons Ramp). Monthly parking options are available for those who frequently park downtown.
Metered parking spaces are enforced 9:00 a.m. to 5:00 p.m. Monday-Friday. The list of holidays throughout the year Park Cedar Rapids does not enforce are as follows:
New Year's Day
Memorial Day
Independence Day
Labor Day
Thanksgiving Day
Christmas Day
Current metered parking rates
$1.00 per hour in the Core Downtown areas and $1.00 per hour in the Non-Core areas.
Time limitations and restrictions vary at metered parking spaces and are posted at each stall.
Pay with https://parkmobile.io/
In 2015 the City of Cedar Rapids was asked to participate in the Department of Justice's "Project Civic Access" and has invested nearly $34M to ensure compliance with ADA standards. Since that time, more than 2,000 curb ramps have been installed or updated, pedestrian signals have been modernized, and parks have been updated. In addition, Ellis Harbor has launched a barrier-free dock system with full accessibility for loading boats, kayaks, and canoes.
Public facilities have been modernized for access throughout parking lots, restrooms, and building routes to ensure accessibility, with new facilities' accessibility taking the forefront.